"I would love to say that you make me weak in the knees but to be quite upfront..."
– Derrick Brown, Love Language (via theemotionalrescue)
"I have seen the best of you and the worst of you and I choose both. I want to..."
– Sarah Kay and Phil Kaye, "An Origin Story" (via harrywhyles)
have you ever just stopped and realized that if you hadn't met a certain person in your life, your life would be completely different
Watch
iamholdencaulfield: Speak Low If You Speak Love is an acoustic endeavor that deals with life, love, death, depression, angst, disappointment and hair. I've been writing songs under the stage name of SLIYSL for a few years now, and after a few casual releases, I'm ready to take this project to the next level. The reason you're here (hopefully) is because you're interested in helping me fund the...
I truly feel like I'm a nuisance to all of my friends. I hate being the one who cares all of the time.
Because of the crystal-clear water, Flathead Lake...
brigittecrowder: btdubs-yes: did-you-kno: Source Fuck yeah, Montana. SOON. Whoa, this looks perfect. 
"I want to cut out my heart for wanting so much"
– Clementine von Radics (via clementinevonradics)
okay.
[[MORE]]I guess I should be relieved that you subletted your apartment and moved upstate without even as much as a goodbye text, but mostly my heart is so numb when it comes to you that it doesn't even matter anymore.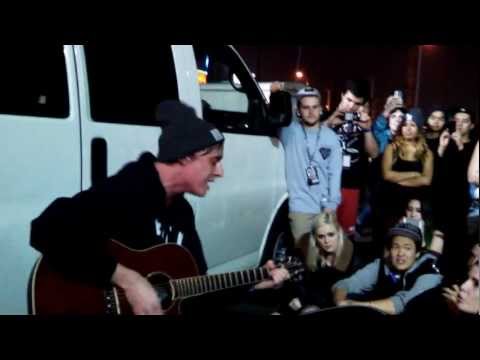 He is singing in the kitchen and it's making my heart melt. Is that normal?
I do not believe in love at first sight, but I do...
2 tags
I've been doing a great job of hiding it.
Five years and two days ago, I had to permanently say goodbye to the woman who taught me everything I know. The woman who taught me how important it is to care for other people, to smile, and to love everyone the way they deserve to be.  Two days from now will be exactly five years since her funeral, and exactly five years I have seen my mother's face. 
Rare Words
acosmist - One who believes that nothing exists paralian - A person who lives near the sea aureate - Pertaining to the fancy or flowery words used by poets  dwale - To wander about deliriously sabaism - The worship of stars dysphoria - An unwell feeling aubade - A love song which is sung at dawn eumoirous - Happiness due to being honest and wholesome mimp - To speak in a prissy manner, usually...
1 tag
i can feel you in the pit of my stomach all the...
we didn't have anything to do until 4 am, so we listened to music that reminded us of better days, and reminisced about "the ones who got away", our past loves. she went on and on about  all these different boys, and the only thing I could think about was  your face, and the way your eyes lit up a room every time you smiled.
"There is a shipwreck between your ribs. You are a box with fragile written on..."
– Shinji Moon (via rebellion92)
"Can I ask you something? Anything. Why is it every time we say goodnight, it..."
– Lang Leav (via minervacheevy)
1 tag
I found this tonight.
[[MORE]]Eulogy delivered by Chris Pittman at Hennrietta Eller's funeral on February 12, 2008. Well, here we are. The most dreaded occasion in all human existence. The most difficult occasion in the life of our small family. Our Hennrietta has finished her race. Multiple Sclerosis took her mobility and her life, but it never took her strength, her hope or her faith.  Every day, she faced...
2 tags
3 tags
WHAT'S PAST IS PROLOGUE: Good Luck Varsity January... →
iamholdencaulfield: Good Luck Varsity January Tour 2013 Saturday, January 12: Greenville, OH (Paw's Bingo Hall) Sunday, January 13: Newport, KY (Southgate Revival House) Monday, January 14: Nashville, TN (The Owl Farm) Tuesday, January 15: Charlotte, NC (The Milestone) Wednesday, January 16: Wilmington,… If you live even within a two hour drive of any of these places, go see my...
"I want to be the one you want in your mind and your gut and your bathroom ..."
– Charles Bukowski (via ohnudity)
"A couple of times in your life, it happens like that. You meet a stranger, and..."
– Lisa Kleypas  (via holdenandcaulfield)
I honestly think that I want to move home or to Chicago, I'm not doing anything with my life and I hate it.
1 tag
I've spent so much time trying to be a part of your life, and now that I'm finally there, I think that I am scared to be. I really don't like the fact that even some of your closest friends are expressing concern for me. Initiating conversations about you just so they can tell me things I don't want to hear.  "I can tell that you care about him. And it makes me sad...
"Do you ever think about all the people who you might have fallen in love with if..."
– Unknown (via perfect)
Sometimes when I know I'm home alone I call your name out into the empty air. I don't know if I'm disappointed or relieved when you don't answer.
I never want anybody that I love to die.
2 tags
"Make sure you marry someone who laughs at the same things you do."
– J.D.Salinger (via modernmethadone)
laugh-your-butt-off: i was bored so i put this on and sat on my kitchen floor in the dark waiting for my mom to get home and when she saw me she screamed so loud the neighbors called the cops
Take a second to vote for Good Luck Varsity as... →
iamholdencaulfield: It's really easy and only takes about 2-3 minutes. You put in your name, information and then can scroll to the bottom to vote for Good Luck Varsity. Give a reason or two why you think we should be named Hometown Heroes and that's it. I know it's a small thing, but at this point any press is good press and it would be a cool opportunity to be in AP Magazine! Thanks so...
5 tags
delicatelybruised: I am thankful for the people who have remained in my life. There may not be many, but they are beautiful.
Point.
[[MORE]]I don't remember why we started talking. All I remember is befriending this horrible girl, your girlfriend, because I didn't know any better. I was a difficult person in high school (even more than I am now), but for some reason she took a liking to me. I was never very fond of her, but I kept her around because it was nice to have company sometimes. She introduced me to you...